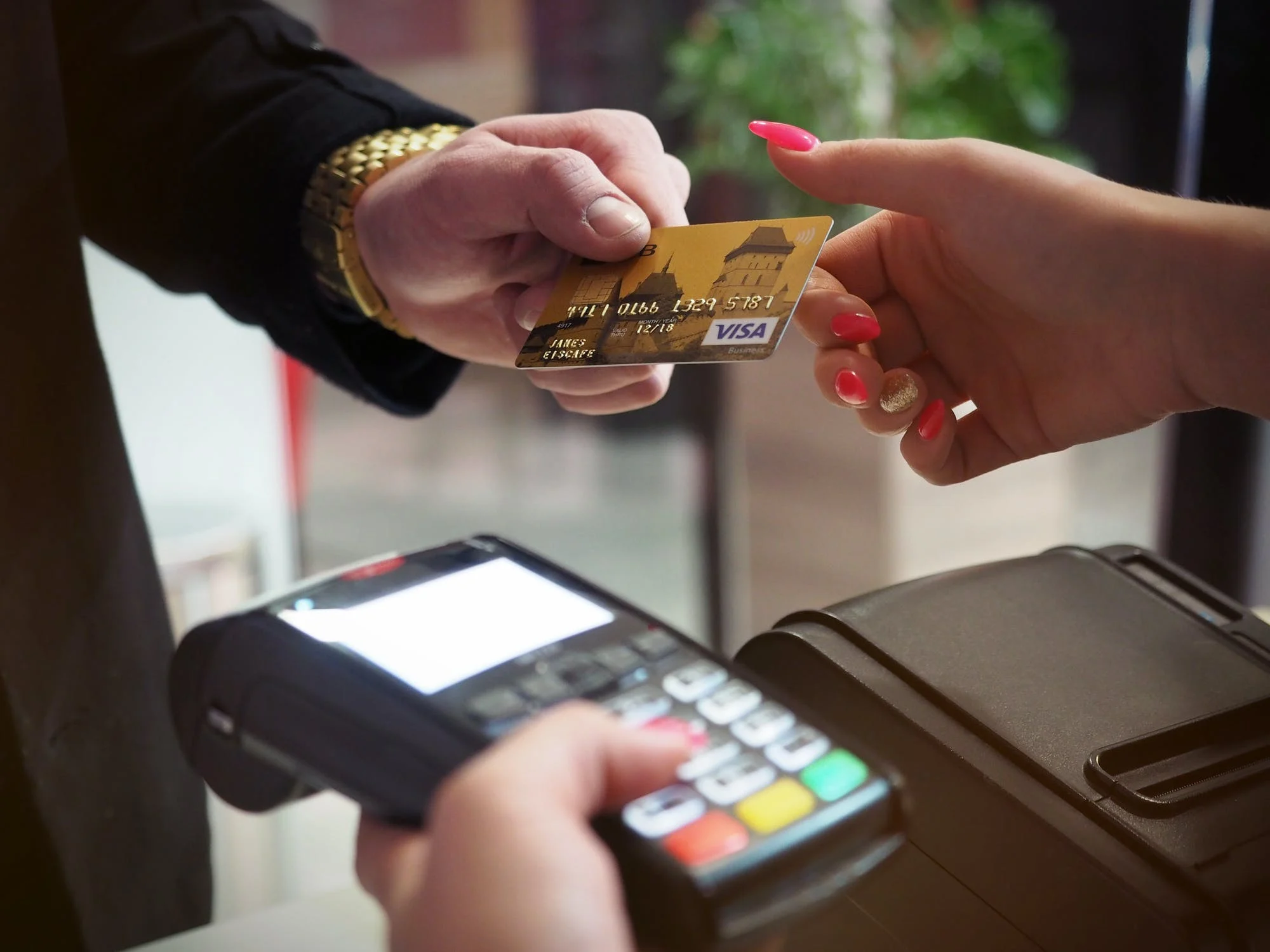 Once you're on the checkout page, you'll have to enter several pieces of information to complete the transaction.
1. Enter Your Shipping Address
The shipping address allows the merchant to calculate your shipping price and update your purchase total. Make sure you enter the address to where you want the order shipped, even if it's different from the billing address where you receive your credit card statements. You will also usually be given options and pricing for various shipping types.
2. Choose 'Credit Card' as Your Payment Method
There will sometimes be an option to choose the type of credit card you're using, e.g. Visa, Mastercard, Discover, American Express, or a store credit card. If your credit card processor isn't listed in the box, the merchant doesn't accept that type of credit card. You'll have to use another type of credit. You'll encounter this more often with American Express and Discover than Visa or Mastercard.
3. Enter Your Info as It Appears on Your Credit Card
Look at the credit card to verify that you've entered your name correctly. Then, enter your credit card information: the credit card number, expiration date, and security code. For Visa, Mastercard, and Discover, the three-digit security code will be printed on the back of the card after the credit card number. The four-digit security code for American Express credit cards is printed on the front-right of the card, directly above the credit card number.3 If you're using a store credit card that's not co-branded with a major credit card company, you will not be asked for a security code.
4. Enter the Billing Address for Your Credit Card
This is the address at which you receive your credit card statements. Note that this address may be different from the shipping address, for example, if your statements go to the post office but you'd like your order shipped to your home or to someone as a gift. The billing address must be entered correctly for your credit card transaction to go through. Check your credit card statement if you're not sure of the exact billing address.
5. Verify Your Information
Once you have entered everything and clicked the button to proceed, you will usually be taken to a verification screen where you can review everything you have entered. Once you've ensured that everything is accurate, click the button to complete your order.
Frequently Asked Questions (FAQs)
Is paying online with my credit card safe?
Paying online with a credit card is generally considered safe and, because of added security features, can be safer than using a debit card online.